Real Estate Lawyer Austin
Real estate law covers everything from purchasing a new home to eminent domain claims and landlord-tenant disputes. It governs buying and selling property and the ways in which Texas real estate investors are able to use it. At Kelly Legal Group, we have residential and commercial real estate attorneys who can represent you in all property law matters.
Property Law In Texas
Property law cases can be as simple as property transfers from owners to buyers or as complex as real estate litigation when there is a dispute between parties. We offer a full range of real estate law services for our clients.
Closings
Commercial leases
Contract disputes
Deed transfers
Eminent domain
Evictions
Foreclosures
Landlord-tenant disputes
Legal documentation
Loan modifications
Property liens
Purchase and sale agreements
Real estate disputes
Real estate litigation
Title dispute representation
Title transfer
Residential Real Estate
Residential real estate encompasses both the purchase of homes and the rental of residential properties. We have extensive experience with the following:
Closings
For a homebuyer, a closing is about finally receiving the keys to their new home. For real estate lawyers, it's a little more complicated. Our role in closings is to make sure all the paperwork to make the property transfer is completed and filed seamlessly.
In the lead-up to a real estate closing, we will examine title records and mortgage documents, ensuring the seller can legally transfer the property title to the buyer. In addition, we will identify any liens, claims, and easements on a property and negotiate the terms of the contract on our client's behalf.
When representing a seller, a real estate attorney will prepare documentation for the closing. This includes finalizing all deeds, payoff letters, and insurance paperwork.
Loan Modifications
A loan modification is often used to avoid foreclosure. A real estate attorney can contact your lender and renegotiate the terms of your loan. This can result in a lower interest rate, a longer term, or even a temporary pause on repayment due to extenuating circumstances. Therefore, it is essential to consult with an attorney before your home goes into foreclosure for the best possible outcome.
Refinancing
When you refinance your mortgage, you get a new home loan with better terms. To do this, you will have to complete the same paperwork you did with your initial mortgage. You will also need to go through the closing process again.
Evictions
If you are a landlord dealing with tenants who have breached the terms of your lease, damaged your property, or failed to pay rent, you may want to consider eviction. The eviction process must be carried out carefully and adhere to state and local laws from start to finish. Our attorneys will take the matter off your hands and handle the eviction for you to ensure that every step of the process is by the books.
Landlord-Tenant Disputes
No matter which side of the dispute you are on, our real estate attorneys can represent your interests in any landlord-tenant dispute. These cases often involve non-payment, damage, and repairs, but any dispute between a landlord and tenant falls under this category of real estate law.
Contract Disputes
Contract disputes in real estate can take many forms. For example, there may be disputes over closing costs, loan fraud, purchase price, and items included or excluded in a property sale. When small disputes escalate, they may fail to pay or deliver the deed on a sale. Many contracts allow for alternative dispute resolution rather than costly litigation, but a Texas attorney from our firm can represent your interests whether you need to go to mediation or a civil court.
Deed Transfers
A deed is a legal document that outlines the details of a property, the current owner of the property in question, and the person or business to whom the property is being transferred. Deeds may also contain the conditions of the ownership transfer. There are several different types of deeds that real estate attorneys handle, including:
Quitclaim deeds
Bargain and sale deeds
General warranty deeds
Special warranty deeds
Grant deeds
Trustee's deeds
There are also deeds executed by courts, such as sheriff's deeds and administrator's deeds.
Eminent Domain
The government has the power to take private property for public use. This is called eminent domain. It may be exercised by the local, state, or federal government. While the Fifth Amendment only allows the government to claim property if it provides just compensation to its owners, you may disagree with the payment offered or wish to retain your property. In this case, you will need an experienced eminent domain attorney to protect your rights.
Legal Documentation
Anyone who has bought or sold a home is familiar with the amount of paperwork involved in the process. A real estate lawyer can research, draft, negotiate, and help you understand legal documentation relating to the property. Some of this documentation includes:
Leases
Deeds
Sublease agreements
Roommate agreements
Rental applications
Eviction notices
Letters of intent
Purchase offers
Lease amendments
Property liens
When a creditor places a lien on your property, you will be forced to pay what you owe when you sell said property. In extreme cases, your creditor may force you to sell the property to pay them back, but more typically, the money you owe is collected whenever you decide to sell. The title on a property cannot be transferred to a buyer until the title is clear and the lien has been paid off.
Property Taxes
A real estate attorney can appeal your property tax assessment if you disagree with the assessor's value. They can also help you settle tax debt or advocate on your behalf for property tax reduction, exemption, or relief.
Foreclosures
A foreclosure is the legal process used when borrowers default on their mortgage loans. The lender then takes possession of the property and sells it at auction.
Our firm handles foreclosures throughout Austin, Texas. We've represented lenders and borrowers in thousands of foreclosure actions over the past decade.
When a property owner fails to pay back a loan, the bank has several options. It can file suit against the borrower, seek a judgment against the property, sell the building through a trustee sale, or take ownership of the property itself. Each option carries its own set of risks and benefits.
We will work with you to receive fair treatment during this difficult time. We'll also advise you on what steps you should take to protect yourself from further financial loss.
Foreclosure is a time-consuming and complex procedure. If you are a business owner battling to maintain your building and avoid foreclosure, it is critical to have an experienced real estate attorney on your side throughout the process.
We understand how critical it is to safeguard your real estate investment. So when you hire us, we'll handle every step of the foreclosure process for you.
It's important to contact a foreclosure attorney when you begin having difficulty paying your mortgage. We can work with your lender to reach a fair resolution if a foreclosure has already started.
Commercial Real Estate
Many residential real estate offerings overlap with our commercial real estate services. For commercial property owners and renters, we offer the following additional services: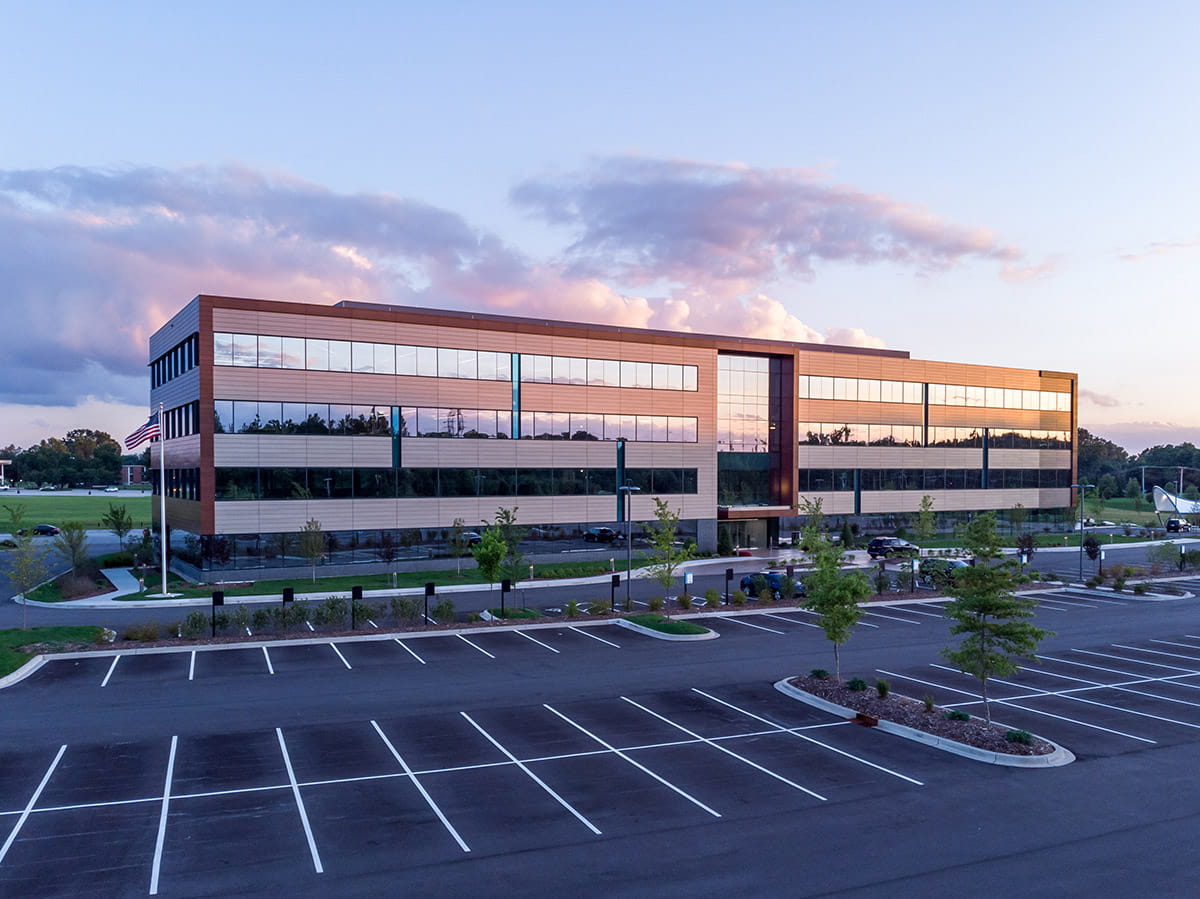 Commercial Leases
Whether you are a property owner or a renter, a real estate lawyer can represent you in the process of leasing commercial property. A renter may need a real estate attorney to examine the terms and conditions in their lease agreement to make sure the lease is fair and negotiate with the property owner when it is not. Our Texas attorneys also draft commercial leases for our clients.
Zoning
Zoning can be critical to your business's success. Municipal zoning laws restrict how your property can be used. Real estate attorneys can advocate on your behalf in issues of rezoning, applying for variances, appeals, injunctive relief, and administrative hearings. We can also provide you with general guidelines to help you understand your local zoning ordinances.
Real Property Rights and Land Use
Similar to zoning, property rights and land use laws outline what property owners can do with their property. Environmental laws, disputes with neighboring businesses, and acquiring permits all fall under this area of real estate law.
Foreclosures
Foreclosure law allows mortgage lenders to take possession of a property in the case of loan default. However, foreclosure is a lengthy, complicated process. If you are a homeowner fighting to keep your home, it is crucial to have an experienced real estate attorney on your side throughout the process. It's best to involve a foreclosure attorney as soon as you begin having problems paying your mortgage to explain your options, but we can negotiate with your lender to find a fair solution if a foreclosure has already started. We can also help you strategize a foreclosure defense if you believe it was a mistake.
Cooperative Representation
Condominium and co-op boards need legal counsel to help with day-to-day matters, business disputes, litigation, and other legal issues. Our real estate & business law firm can assist your board with document preparation, dispute resolution, and eviction proceedings.
Real Estate Development Law
When you're in the business of developing property, you need a partner by your side to help you navigate the ins and outs of local zoning law and land use regulations. Our attorneys can assist your business with site evaluation, purchase, and building permits. Once your project is completed, we will continue to work with you as you sell or lease your new property.
Distressed Properties
If a property has been foreclosed upon and the lender is selling it, it is considered distressed. These properties are typically sold below market value, but they often require a great deal of repair. Our real estate lawyers can guide you through purchasing distressed properties. If you're a homeowner, we can provide you with assistance when your property is worth less than the debt you owe on it.
Short Sales
When your property is subject to a short sale, your lender has a team of attorneys on their side—you should have a real estate attorney on your side too. We can represent you during short sale negotiations to ensure that you are released of all financial obligations to your lender once the sale goes through. We will also work to protect your other assets from seizure.
What Does A Real Estate Attorney Do?
Real estate attorneys are legally authorized to review and prepare documents related to real estate transactions. In addition to drafting agreements, attorneys can advise clients about how to structure them to comply with state and federal regulations.
 A real estate attorney helps clients buy, sell, develop, finance, and manage residential and commercial properties. They counsel clients about complying with federal, state, and local regulations and laws. They can also inform clients about the best way to avoid common pitfalls in real estate transactions.
In addition, they prepare contracts, deeds, leases, mortgages, title insurance policies, and other documents related to real estate transactions.
When Do I Need A Real Estate Attorney?
It's always good practice to consult with a lawyer before signing any contract or agreement. There are many different types of real estate transactions, and each requires its own set of rules. When you sign a contract without consulting with a lawyer first, you may be putting yourself at risk of losing money or your home.
The following are some examples of situations where you might want to hire an attorney:
Buying a Home
You can save thousands of dollars by hiring a lawyer to help you negotiate the terms of your mortgage and understand the fine print in your loan documents. You can also benefit from having a lawyer present when you meet with your lender to discuss financing options.
Selling Your Home
If you plan to move out of your current residence, you should consult with a lawyer who specializes in real estate law. Hiring a lawyer to draft the legal document necessary to transfer ownership of your house is essential.
Developing Land
Land development projects can take years to complete. You may not know what you don't know until you hire a lawyer to help you evaluate potential risks and opportunities.
Financing a Business
Business owners can benefit from having a lawyer review their business plans and offer advice on structuring loans, managing finances, and protecting intellectual property rights.
By using a lawyer who specializes in mortgage lending, you can save on interest charges. Mortgage lenders typically require a large amount of documentation and information, which makes them difficult to navigate without professional assistance.
Protecting Your Assets
Hire a lawyer who specializes in asset protection when you plan to divorce or file bankruptcy. If you plan to use a life insurance policy as collateral for a business loan, you should hire a lawyer who specializes in life insurance law.
Avoiding Common Pitfalls
There are several common mistakes people make when buying or selling property. If you don't know what you're doing, it could cost your time, your money, and possibly even your home.
These are just a few of the reasons why you should work with an experienced real estate attorney. Our Texas real estate law firm will guide you through every step of the way and ensure that you stay protected throughout the process. To learn more about the services offered by our firm, please schedule a consultation online.
Call Texas Real Estate Lawyers
Kelly Legal Group attorneys offer free real estate consultations. Call (512) 505-0053 to schedule your consultation today. We'll listen to you and discuss your needs to help you assess your options in today's real estate climate. Our real estate attorneys are committed to outperforming in our field and will work with all available resources to get you the results you're looking for with your properties.