Our Philosophy
We're lawyers, and we love our jobs (really). Being a lawyer means something to us. We believe we have a responsibility that is so much more than delivering documents or legal advice. We want to have long-lasting and meaningful relationships with clients and help protect and advise them on how to get things done the best way possible. We hope our clients look back and say, "KLG has our back and got us here."
What sets us apart
The law can be very intimidating to many. We partner with you and help you understand (in layman's terms) what the law means and the best way to approach your case. KLG attorneys know that sometimes, the difference between winning and losing is simply being willing to work harder than our opponents. We are honest, transparent, and will approach each case aggressively to get you what you need.
We solve problems
Whether you require a straightforward or complicated solution, you can benefit from our experience with law complexities. Each attorney reviews each case thoroughly and explores alternatives. We take an innovative approach to solving complex issues and recommending solutions that are likely to produce the most favorable results for our clients.
We use a team approach
KLG values a team approach. Client-focused teams of one or more attorneys, and one legal/paralegal individual work closely with you to ensure that you get continuous high-quality service and accessibility. We work with most clients via telephone and email, according to individual preferences and time zones.
Our legal professionals have diverse backgrounds and interests, and each offers a unique perspective. Clients benefit from our combined education, knowledge, experience, and creativity – directly through individual contact – and indirectly through our team collaboration.
We believe that partnering with our clients–understanding their business, their needs, and their goals–is the best way to secure resolution on their terms. In us, you will find a group of diverse and experienced attorneys who are business-minded, strategic counselors, as well as efficient, aggressive litigators. We like challenges, and we will fight for you. For over 10 years, we have valued hard work, efficiency, and integrity. Attorney Jeffrey Kelly founded this firm on these values and believes in persistence and perseverance.
We are a top-tier law firm covering multiple practice areas that can handle all your law needs including transactions and litigation in a wide variety of practice areas. The team at Kelly Legal Group offers law services in real estate, business, construction, estate planning, aviation, personal injury, family, and other essential law services. Each practice area has dedicated attorneys that are well-versed in the law, ensuring quality, efficiency, and expertise. We get the job done – no matter how big or small the legal issue.
Kelly Legal Group's renowned and experienced lawyers serve their clients with integrity, dedication, and tireless effort. Our attorneys are committed to providing the highest quality legal services to achieve our clients' goals. We strive for excellence in all aspects of our practice and we will always be there when you need us most.
Our attorneys are licensed and board-certified by the State Bar of Texas as specialists in many areas of the law. In addition, they have specialized experience in handling residential real estate law, commercial real estate law, business law, and probate law
We also have an exceptional team of attorneys dedicated to helping you start a business, navigate the business law requirements, and stay on the safer side of the law. We shall establish a robust foundation for your business to earn you a reputation for excellent business practices.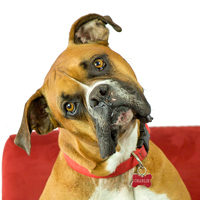 We have attorneys and lawyers crafted to tackle different law needs for you. Among the practice areas we specialize in are:
For a free consultation, information inquiry, questions, or other resources inquiry:
Call (512) 505-0053 or
Fax at (512) 505-0054
You can visit our office from 8:30 A.M. to 5:00 P.M. Monday to Friday.
Contact us and we shall help you address your legal concerns to give you peace of mind.
With multiple law firms in Austin, getting a reputable one for your legal concerns can be challenging. If you are looking for legal advice, we will be glad to help you out.
One factor that leads most clients to trust us with their legal matters is our reputation. Our long presence in Austin, TX has earned us praise and a reputation for getting the best outcomes for our clients. We've worked with big companies and ensured their success. We've also worked with individuals handling everything from real estate matters to probate issues. Our services are always top quality because you are our top priority.
Our friendly and timely customer service attracts new clients and keeps them loyal. If you're yet to work with us, don't hesitate to reach out.
The positive online reviews from our customers will seal the deal. Everyone we've worked with has great things to say about our dedication to finding success for our clients.
So, what are you waiting for? Call us today at (512) 505-0053 and let us help you with all of your legal issues.