Irrespective of the size of the business, legal issues can arise for many reasons. A small business may face issues because of a misunderstanding within the company, a dispute among partners, or an issue with small business clients.
Legal issues can pose a significant hurdle and prevent a business from functioning smoothly. Therefore, it's essential for all small business entities to know about these common legal issues and follow the best practices to avoid them.
This article will examine 10 common legal problems faced by small businesses in the Austin, TX area. In addition, we have also highlighted how to avoid these issues and how to protect your business.
Common Legal Issues That Can Sink a Small Business
There are numerous legal hurdles a small- or medium-sized business in Austin, TX might face. Below we have highlighted the most common legal issues that can severely impact your business.
As a small business owner, you must protect your company from the following issues.
Not Adhering to Zoning Laws and Not Obtaining the Required Licenses
The city of Austin has strict zoning laws and licensing requirements. Every business needs to comply with these laws and get the appropriate licenses in order to operate.
For example, if you want to open a bar or a restaurant, you need to ensure that the area you are looking to open the establishment in allows food and beverage service businesses. Many zones have limits to the number of restaurants or bars that are permitted or have rules about parking and late-night noise. Not adhering to zoning laws makes your business prone to fines and penalties from the local administration and other authorities.
Moreover, your business should have all licenses in place to operate legally. Going back to our example, if your business is a restaurant or bar, you need to have a liquor license to sell alcoholic beverages. Not obtaining the appropriate licenses will also lead to fines, lawsuits, and even forced closings.
Lacking a Proper Ownership Structure
The ownership structure is one of the most important decisions you must make when starting a business. It will impact nearly everything, such as how you operate and grow the business and how liability is distributed. It will also impact whether or not you'll be able to sell your business, accept investors, and other significant issues.
Choosing the wrong ownership structure might expose you to unlimited personal liability for the company's debts and legal problems.
The right ownership structure separates the business assets from your personal assets and prevents you from being responsible for legal troubles such as tax issues or employment disputes. Furthermore, it protects your business from litigations due to ownership issues.
Working Without a Contract
While forming a partnership in Texas requires formal paperwork, there is no requirement for a written agreement. However, having a written contract in place protects your business from some legal issues.
A contract will lay out all the legal relationships between your company and other parties, such as vendors, employees, customers, and other people associated with it.
A Texas business attorney can carefully draft contracts to outline the rules of conduct between you and other parties, including employment contracts, sale agreements, mergers, ownership definitions, etc. For example, let's say you purchase some items for your business for a certain amount. If there is no contract in place, the vendor can charge a higher price at the last minute. As there are no operating agreements to show the agreed-upon amount, you will have a more difficult time proving it in a court of law.
Contracts will help your business specify its duty and obligations toward other parties. Check out these six elements of a successful contract and make sure your business contracts include them.
Failing to Protect Intellectual Property (Trademarks and Other Information)
Intellectual property may sound like something only a big business should care about, but it pertains to every business with a trademark, patent, or copyright. Intellectual property law is a critical protection component for businesses offering products.
Without intellectual property, competitors can copy your product, which means they could take away part of your market share. If you don't protect the information about your products through patents and trademarks, then you have no legal recourse.
If someone else steals an idea or product and uses it for their benefit, it would damage your business. Moreover, it will require you to get into a legal battle with the other party and may also affect your business's image.
Poor or Non-Existent Employee Agreements
Many small businesses and start-ups fail to create proper employment agreements for their workers, which exposes the business to tremendous risk. If you fail to protect your rights as an employer with a comprehensive employment agreement, you risk not acquiring intellectual rights such as employee inventions, software development, and other work related to the business.
Not having an employee agreement also creates a potential for employer-employee disputes, which is the most common legal issue faced by small businesses in Austin, TX.
Employment contracts clearly specify your role as an employer and help you establish your authority over intellectual property. A contract also prevents your employees from moving to a company in direct competition with you if they leave. Additionally, the employment agreement will outline things like salary, benefits, and stock options available to the employee and might even limit what legal steps they can take against you.
Do you need an experienced attorney to prepare an appropriate employee agreement or handle a contract negotiation? Contact Kelly Legal Group and our Texas business attorneys can draft employment agreements that help your business avoid future legal issues.
Ignoring Tax Laws
Almost everything a business does has tax considerations, and if a business does not follow the tax laws, it might face legal hurdles. It's mandatory for every company to adhere to state and federal tax laws when doing business transactions.
The penalties for not paying or not withholding taxes can be severe, depending on the amount. Usually, small businesses face these tax issues because they don't have proper professional advice or guidance. A business attorney with a legal specialization in tax law can help your business navigate tax and regulatory compliance.
Accepting Money From Investors Without Considering Securities Law
In order to flourish, small businesses often require capital investors. Most of the time, interested investors consult their advisers before putting money into a business, so it is important for small business owners to ensure their investment documents comply with securities law. If they are not in compliance, the business owner might expose themselves to a bigger risk.
For example, if an investor loses money in a business, they often ask their lawyers to investigate whether appropriate disclosures were given and documented properly under securities law. If they weren't, investors can sue the business and might seek substantial damages.
Every business should understand the securities law when dealing with investors to ensure they remain protected from any legal issues in case of unforeseen situations such as loss of investment.
Not Keeping Proper Corporate Records
Generally, small businesses, especially start-ups in their initial stage, know very little about keeping proper corporate records, including employment, human resources, corporate tax, and more.
If there are no proper records in place, you may face a whole host of issues from personal liability to payroll discrepancies to contract disputes. It can also create problems if you are planning any mergers or acquisitions because anyone interested in getting involved in your business will perform due diligence.
Not Having Proper Terms and Conditions Policies
Small businesses, especially in the commerce industry, are prone to lawsuits from unhappy customers if there are no appropriate terms and conditions policies. When the customers agree to these policies before making a purchase, they are bound to them, which in turn protects the business from legal troubles.
For example, most businesses have an established return period for a product. The customers agree to this policy when making a purchase. If there are no such policies in place, the business is exposed to litigation from the customers if they refuse to accept a return.
Skipping Insurance
Much like business structures and contracts, business insurance protects a company from liability. Dealing with liabilities can be extremely expensive, especially for small businesses. Every business operating in Austin, TX must have general liability insurance.
Moreover, depending on the type of industry, a business should have product liability insurance, auto insurance, worker's compensation insurance, and other types of coverage that protect the company from liability claims and other unforeseen circumstances.
Skipping insurance makes your business vulnerable to lawsuits by customers and other people, such as investors or vendors. With the help of the contract and business law attorneys at Kelly Legal Group, you can ensure you have the right insurance coverage if something goes wrong.
6 Tips to Protect Your Business From Legal Issues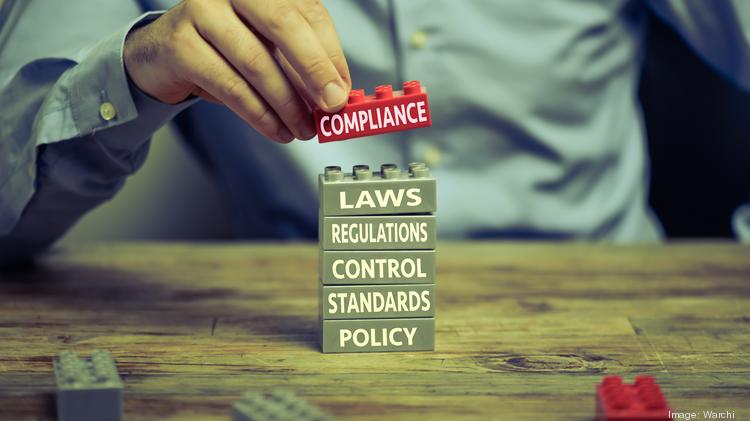 Having legal issues and being embroiled in litigation can be expensive for a small business, and may also affect its reputation. Therefore, you should do what you can to avoid legal issues as much as possible. Here are some tips from expert business law attorneys in Austin, TX.
Separate Yourself From Your Business
Many small business owners run their companies as sole proprietorships. However, it can be problematic if the business gets sued because the owner's personal assets, like their home and car, become targets.
One way to curtail the possibility of facing legal issues is by forming a trust for the business. A trust is a legal entity that, in most cases, files its own tax returns and owns the company property. If a small business with a properly established trust gets sued, the only assets that can be targeted are the assets owned by the trust.
In a nutshell, separating yourself from the company will help you avoid common legal issues many small businesses face.
With the help of an experienced business attorney from Kelly Legal Group, you can establish a trust for your business. Our business law attorneys can also help draft business contracts that define the roles and liabilities of the partners and other people associated with the business.
Keep Proper Records
Whether you are planning to have investors or sell your business, having proper records in place is important. Moreover, these records help potential investors and buyers understand everything about the business, such as the stake offered to the investors and the debt accrued by the company.
Corporate records for small businesses reduce the event of lawsuits and litigations since all the finances are clearly defined and noted. Keeping all necessary documents for a particular purpose, such as sales contracts, lease agreements, partnership agreements, etc., is essential. These documents can be used later in case of any dispute between the parties involved.
Use Written Agreements
Contracts and written agreements protect a business from potential lawsuits. From hiring employees to buying from a vendor, every business activity that you carry out must have a proper contract in place in order to protect your rights.
The written agreement can be prepared by a lawyer, your staff, or you as the business owner. Whatever the case, ensure you know what type of terms you want to include in the contract.
It's recommended to hire business lawyers that can draft detailed contracts explaining the roles and responsibilities of you and other parties. This ensures that everyone knows their obligations in case things go wrong.
Get All Mandatory Licenses and Permits
Not having the required licenses and permits can make a business vulnerable to legal issues. For example, businesses that offer hair-cutting services must have a barber shop license, or else the authorities or customers can file a lawsuit against them.
The process of obtaining licenses can be complicated, especially for small business owners that have to take care of their business operations as well. You can hire experienced attorneys from Kelly Legal Group in Austin, TX to help file paperwork to obtain the required licenses on your behalf.
Register Intellectual Property
Registering intellectual property is essential for every business to protect its assets. If not registered, employees can share/sell intellectual property, such as unique product ideas, which may damage your business.
Dealing with such employees can lead to business litigation, which ultimately hurts your company. By registering your copyrights and trademarks, you can clarify your intellectual property ownership.
At Kelly Legal Group, a committed Texas business attorney can help you register your intellectual property and gain complete rights over it. With our team supporting you, you will be able to navigate the nuances of business law with ease and confidence.
Obtain Legal Advice
Businesses should avoid "winging it," especially when it comes to making any legal decision. If you are unsure about the contract offered by investors or how to respond to a legal claim, it would be wise to hire a small business lawyer – Austin local – to review and discuss your legal needs.
Similarly, you should take legal advice from professional attorneys for almost every business activity. By seeking legal advice, you can avoid potential lawsuits.
Keep Your Business Protected From Legal Issues with Kelly Legal Group
Legal issues can cost your business thousands of dollars and may impact its reputation. With the right Austin business lawyer by your side, you can ensure your business remains protected from any legal disputes or litigations.
Kelly Legal Group is an established law firm preferred by small- and medium-sized businesses in Austin, TX. Our dedicated legal team helps business owners form their corporate structures, draft contracts and partnership agreements, defend against legal claims, and much more.
Call us at (512) 505-0053 or reach out online to schedule a free consultation with one of our business attorneys to discuss business formation or any pending business disputes.