Kelly Legal Group's renowned and experienced lawyers serve their clients with integrity, dedication, and tireless effort. Our attorneys are committed to providing the highest quality legal services to achieve our clients' goals. We strive for excellence in all aspects of our practice and we will always be there when you need us most.
Our attorneys are licensed and board-certified by the State Bar of Texas as specialists in many areas of the law. In addition, they have specialized experience in handling residential real estate law, commercial real estate law, business law, and probate law
We also have an exceptional team of attorneys dedicated to helping you start a business, navigate the business law requirements, and stay on the safer side of the law. We shall establish a robust foundation for your business to earn you a reputation for excellent business practices.
Jeffrey S. Kelly
Jeff Kelly is our firm partner and fearless leader. He was admitted to the Texas Bar in 2004. He pursued law at John Marshall School of Law in Chicago, Illinois after first earning a B.B.A. in Business Administration from the University of Missouri. He was a thought-leader of his class and was also distinguished as summa cum laude. He not only received a Juris Doctorate degree, but also an LLM (Masters of Law).
Mr. Kelly has had an inspiring success story before becoming a top real estate lawyer. Earlier in his career, he was the Chief Financial Officer of a custom home company in Kansas City, Missouri. After only a few years, Kelly had turned the company from a mom-and-pop shop into one of Kansas's most prominent home service providers.
His journey into the legal field started when he began representing the company in litigations and arbitrations cases. Kelly proved to be quite talented. He achieved a 100% success rate and reduced the legal expenses for the company by 60%. Kelly couldn't ignore his desire to build on that success and decided to move into the legal field. His diverse abilities and dedication put him a step ahead of other lawyers in Austin legal matters.
In Jeff's free time, he is a private pilot and loves to travel throughout the world. He also enjoys boating, skiing and spending time with his family.
Sana Rajani
Ms. Rajani is passionate about the law and began her career as a Legislate Aide for high-profile Texas State Representative. She expanded her career and spent time working with clients in a variety of fields, including family law, personal injury, business, and real estate law. She has held numerous leadership positions, including but not limited to President for the Family Law Association and Secretary for the Alternative Dispute Resolution Association while attending Oklahoma City University School of Law and graduated May 2020. She became licensed in Texas May 2021 and continues to help clients solve their legal issues. In her free time, she enjoys hiking, trying new restaurants, and traveling throughout the world. She is fluent in Hindi and Urdu.
Matthew Daher
Matt is a 2009 graduate from University of Missouri – Columbia School of Law. He was on the Dean's list and also received the J.B. Reynolds Prize for obtaining the highest grade in insurance law. Prior to law school, he attended the University of Utah and graduated cum laude in 2006 with a degree in Anthropology.
Over the past decade, Mr. Daher has obtained extensive civil litigation experience handling cases in both state and federal courts throughout the United States. He has worked on numerous complex cases and mass tort proceedings involving thousands of individual claimants and worth hundreds of millions of dollars in settlements and awards. Mr. Daher was an integral part of a trial team that obtained a $27 million-dollar product liability verdict in the U.S. District Court for the Southern District of Florida.
Mr. Daher has dual licensure and is admitted to practice law in both the State of Texas and the
State of Missouri. He is also licensed to practice in all federal district courts in the State of Texas, as well as the United States District Court for the District of Colorado.
In his spare time, he enjoys spending time with his family and friends
Anna Hart
Anna Hart is an experienced litigation attorney with over nine years of practice. Prior to going to law school, Ms. Hart graduated from The University of Texas with a Bachelor of Science; she was on the Dean's list and Honor's Society. Her passion for law continued and she completed law school at Texas Tech as Cum Laude in 2014. Since graduating, Ms. Hart has gained comprehensive knowledge of the litigation process, civil procedure, and case management. She has handled all aspects of the litigation process, from initial case assessment to trial. Her ability to analyze complex legal issues and identify key arguments has proven successful throughout her career. In her spare time, she likes to be outdoors, listen to live music, and spend time with her family.
Legal Assistant/Paralegal Team
Melissa Ritter
Department Head
Lyndsey Hernandez
Lyndsey Hernandez is a certified Paralegal serving in our Austin office. She received her Bachelor of Arts in Political Science in 2016 from Concordia University Texas in Austin, Texas. Lyndsey received her Paralegal Certification in November 2017 from the University of Texas in Austin.
She has spent the past few years working as a Paralegal in various practices, although she particularly enjoys Personal Injury.
Prior to her career as a Paralegal, Lyndsey worked for the City of Austin Parks & Recreation Department where she spent most of her time involved with the children of the community. She is an Austin native and enjoys spending time with her son and family, kickboxing, and baking.
Kristine Umanzor
Kristine E. Umanzor graduated with a Bachelor of Arts in English and Mass Communications from Sam Houston State University in Huntsville, Texas. She received her Paralegal Certification in December 2021 from the American Board Association's accredited Paralegal Studies program at Lone Star College where she was elected President of the Paralegal Association. As President, she had the unique opportunity to study under the guidance of attorneys in various practices of law across the nation. This allowed her to hold events which provided students of the program a chance to attain knowledge outside of learned theory. She was nominated by staff and students and awarded recognition for her 'Outstanding Leadership.' Kristine values continued education and her experience in the legal field ranges from corporate to family law. Kristine is a native Houstonian however, she considers Austin her second home. She enjoys running, thrifting for classic literature, and playing piano. She has two cats and a corgi pup named Lady.
Pam Parma
VP Client Relations
Pam Parma is our Vice President of Client Relations. She works closely with the team to insure customer success and satisfaction for all of KLG's valued clients. She has spent most of her career working with Fortune 500 clients, including companies such as Bank of America, Liberty Mutual, American Heart Association, by helping them develop their leaders. In her spare time, she enjoys boating, skiing and playing pickleball.
Karla Ford
Intake Specialist
Karla has spent her entire career in customer service in a variety of industries including food retail, hospitality, and automotive. She brings her passion for helping people to Kelly Legal Group by working with a diverse group of clients to better understand their goal for a case. Her positive attitude and calm manner allows her to connect with both new and existing clients.  She is a local Austinite and loves to work out and hike whenever she has time. She is also fluent in Spanish.
Joseph Germanos
Billing Specialist
Joseph is seasoned executive with extensive background in IT, accounting, and finance. He holds a Master's Degree in Business Administration with emphasis in Management and Finance from the Lebanese University, and a Computer Science Degree as System Analyst from Francel College in Beirut -Lebanon.
Prior to Joining the company, Joseph managed GS1 Lebanon, a Global Non-for-Profit Organization. He has worked in international banking for over 10 years and more than 20 years in tech companies as ERP, CRM Systems Implementations in Lebanon and the USA. In his spare time, he loves music, boating and traveling the world. His dream is to become a private pilot one day. He is also fluent in French and Arabic.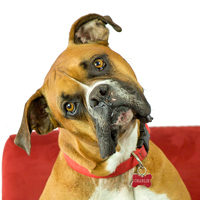 Boxer – Charlie Brown
Charlie! He is responsible for giving affection and enticing smiles from all staff and visitors in exchange for pets and treats.