Kelly Legal Group's renowned and experienced lawyers serve their clients with integrity, dedication, and tireless effort. Our attorneys are committed to providing the highest quality legal services to achieve our clients' goals. We strive for excellence in all aspects of our practice and we will always be there when you need us most.
Our attorneys are licensed and board-certified by the State Bar of Texas as specialists in many areas of the law. In addition, they have specialized experience in handling residential real estate law, commercial real estate law, business law, and probate law
We also have an exceptional team of attorneys dedicated to helping you start a business, navigate the business law requirements, and stay on the safer side of the law. We shall establish a robust foundation for your business to earn you a reputation for excellent business practices.
Jeffrey S. Kelly
Jeff Kelly is our firm partner and fearless leader. He was admitted to the Texas Bar in 2004. He pursued law at John Marshall School of Law in Chicago, Illinois after first earning a B.B.A. in Business Administration from the University of Missouri. He was a thought-leader of his class and was also distinguished as summa cum laude. He not only received a Juris Doctorate degree, but also an LLM (Masters of Law).
Mr. Kelly has had an inspiring success story before becoming a top real estate lawyer. Earlier in his career, he was the Chief Financial Officer of a custom home company in Kansas City, Missouri. After only a few years, Kelly had turned the company from a mom-and-pop shop into one of Kansas's most prominent home service providers.
His journey into the legal field started when he began representing the company in litigations and arbitrations cases. Kelly proved to be quite talented. He achieved a 100% success rate and reduced the legal expenses for the company by 60%. Kelly couldn't ignore his desire to build on that success and decided to move into the legal field. His diverse abilities and dedication put him a step ahead of other lawyers in Austin legal matters.
Other Team Members
Associate Attorneys
We have several dedicated associate attorneys including:
Christian A. Davila
Christian Davila received his Juris Doctorate from St. Mary's University and becoming a member of the State Bar of Texas in 2013. Before law school, he studied at Texas A&M International University (TAMIU), and participated in multiple programs across various fields of study, including the University of Texas Medical Branch-School of Medicine's "Early Medical School Acceptance Program," and the Hispanic Association of Colleges & Universities' "National Internship Program" at the Library of Congress in Washington, D.C.
Christian's legal experience includes criminal law (both prosecution and defense), transactional law, business litigation, real estate litigation, and general civil litigation. Christian was previously in-house counsel for a multi-million dollar apartment construction and management company, handling all property acquisition, document drafting, negotiations, and litigation.
Christian is a former member of the American Association for Justice (formerly the Association of Trial Lawyers of America), and he has been distinguished by the National Trial Lawyers as one of their TOP 40 Civil Plaintiff attorneys in Texas UNDER 40 years old.
Kieran Buck
Kieran Buck was admitted to the Texas State Bar in 2018. He graduated with honors from the University of Oregon and the Robert D. Clark Honors College in 2013 with a Bachelor of Arts in Philosophy and a minor in Business Administration. In 2018, he got his Juris Doctor from the Baylor University School of Law. During law school, he was also the Executive Editor for Baylor Law Review and on the Dean's list. After law school, Mr. Buck worked for several law firms specializing in civil litigation, real estate and business transactions, and family law. In his spare time, he enjoys fishing, camping and running.
Legal Assistant/Paralegal Team
Melissa Ritter
Melissa Ritter is a dedicated Legal Assistant at The Kelly Legal Group. Her role is to assist the attorneys while offering guidance to our clients. Melissa takes pride in making sure our clients feel comfortable by presenting a calm, helpful, and supportive demeanor as she handles their immediate needs and explains legal procedures.
Melissa was born in Austin and raised in our beautiful Texas hill country in Mason, Texas. She has lived back in Austin for 20 years. Prior to working with The Kelly Legal Group, she worked in Property Management, as well as at the Travis County JP.
In her spare time, she likes to enjoy time with her family and her dogs, who are also her family. She has a great love for animals and will rescue and rehabilitate any animal that needs saving.
Lyndsey Hernandez
Lyndsey Hernandez is a certified Paralegal serving in our Austin office. She received her Bachelor of Arts in Political Science in 2016 from Concordia University Texas in Austin, Texas. Lyndsey received her Paralegal Certification in November 2017 from the University of Texas in Austin.
She has spent the past few years working as a Paralegal in various practices, although she particularly enjoys Personal Injury.
Prior to her career as a Paralegal, Lyndsey worked for the City of Austin Parks & Recreation Department where she spent most of her time involved with the children of the community. She is an Austin native and enjoys spending time with her son and family, kickboxing, and baking.
Vice President – Client Relations
Pam Parma
Pam Parma is our Vice President of Client Relations. She works closely with the team to insure customer success and satisfaction for all of KLG's valued clients. She has spent most of her career working with Fortune 500 clients, including companies such as Bank of America, Liberty Mutual, American Heart Association, by helping them develop their leaders. In her spare time, she enjoys boating, skiing and playing pickleball.
Susette Abad Cruz
Susette Cruz, Client Coordinator for KLG, provides that special touch of assistance to our clients. She acts as a liaise between staff and clients to provide exceptional customer service and strives to earn our client's trust and customer satisfaction. Susette was born in California and raised in Texas. She graduated cum laude in 2019 from Texas State University, majoring in Business Administration. After graduation, she has worked with numerous companies, including a mortgage lender, by providing excellent customer service. In her free time, she loves long-distance running and training for marathons.
Ashlye Bauerle Bays
Ashlye Bauerle Bays is the Office Manager for The Kelly Legal Group. She is responsible for overseeing the firm's daily administrative operations. Ashlye directly handles and maintains all financial matters including accounts payable and receivable, monthly billing, payroll, collections, and quality assurance. She works closely with our clients and staff to ensure smooth and accurate operations. In her spare time, Ashlye likes to spend time outdoors and go to all her kids' sporting events.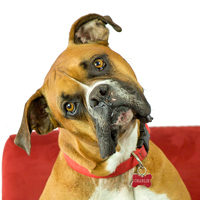 Boxer – Charlie Brown
Charlie! He is responsible for giving affection and enticing smiles from all staff and visitors in exchange for pets and treats.