JEFFREY SCOTT KELLY – MANAGING PARTNER
Jeffrey S. Kelly, a firm partner, was admitted to the Texas bar in 2004. Attorney Kelly is a graduate of The John Marshall School of Law, in Chicago, Illinois. While in law school, Attorney Kelly had the privilege of being appointed lead clerk of the Real Estate department in charge of coordination and conducting all closings for the firm. Prior to entering law school in 2003, Attorney Kelly obtained his B.B.A. in Business Administration from the University of Missouri.
CHRISTIAN A. DAVILA – ASSOCIATE ATTORNEY
Christian A. Davila received his Juris Doctorate from St. Mary's University and became a member of the State Bar of Texas in 2013. Before law school, he studied at Texas A&M International University (TAMIU), and participated in multiple programs across various fields of study, including the University of Texas Medical Branch-School of Medicine's "Early Medical School Acceptance Program," and the Hispanic Association of Colleges & Universities' "National Internship Program" at the Library of Congress in Washington, D.C.
BRIAN J. TAGTMEIER – ASSOCIATE ATTORNEY
Brian Tagtmeier, Associate Attorney, was licensed in 1992. His focus as a trial lawyer with over 75 jury trials has given him significant experience in many different areas of law. Over the last 20 years, Brian has primarily practiced construction, real estate, and employment law, and represented small companies in all their varied legal needs. He was recognized by his peers in H Texas Magazine, June 2007 – One of Houston's Top Lawyers – Construction Law and in Houstonia Magazine in 2017 in Construction law. A frequent speaker on construction topics, Brian has presented papers on the Residential Construction Liability Act, and Lien and Bond Claims in Texas.
KIERAN BUCK – ASSOCIATE ATTORNEY
Kieran Buck, associate attorney, was admitted to the Texas Bar in 2018. He graduated from the University of Oregon and the Robert D. Clark Honors College in 2013 with honors with a Bachelor of Arts in Philosophy, and a minor in Business Administration. He then attended Baylor University School of Law where he received his Juris Doctor in 2018. While at Baylor, Kieran served as Executive Editor on Baylor Law Review.
MELISSA RITTER – LEGAL ASSISTANT
Melissa Ritter, is a Legal Assistant at The Kelly Legal Group. She provides the Attorney's with solid and reliable assistance. Taking pride in making sure our clients feel comfortable. Melissa presents a calm, helpful and supportive demeanor as she handles our clients immediate needs, while explaining procedures.
Melissa was born in Austin and raised in our beautiful Texas hill country in Mason, Texas. She has lived back in Austin for 20 years. Prior to working with The Kelly Legal Group, she worked in Property Management, as well as at The Travis County JP.
In her spare time, she likes to enjoy time with her family and her dogs who are like her family. She has a great love for animals and will rescue and rehabilitate any animal that needs saving.
CRISTINA CHAPA – LEGAL ASSISTANT
Cristina Chapa specializes in personal injury and family law; she brings years of experience to the firm . Her attention to detail and care for the clients ensures that medical bills and income benefits are paid timely and fully. Cristina graduated with a degree in Government and Minor in Business Administration from The McCombs School of Business at The University of Texas. She is a native of the Rio Grande Valley and enjoys being out on the lake, hiking, cooking and eating. In addition, she enjoys going back home to spend peaceful nights at her family ranch with her partner and three yorkies.
PAM PARMA – SENIOR DIRECTOR, CLIENT RELATIONS
Sr. Director, Client Relations for Kelly Legal Group.
ASHLYE BAUERLE BAYS – OFFICE MANAGER
Ashlye Bauerle Bays is the Office Manager for The Kelly Legal Group, where she oversees daily administrative operations. She directly handles and maintains all financial matters to include; accounts payable and receivable, monthly billing, payroll, collections and quality assurance. Working closely with our clients and staff to ensure smooth and accurate operations.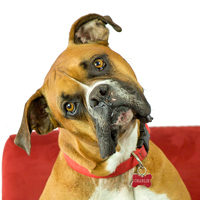 CHARLIE – CLIENT HAPPINESS COORDINATOR